When starting a patient with diabetes on basal insulin
Hypoglycemia is the major limiting factor in the glycemic management of type 1 and type 2 diabetes1
Hypoglycemia may be happening more often than you think
Many patients with hypoglycemic events are asymptomatic2
In a study of patients with T2D (n=30),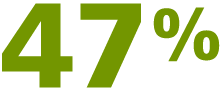 had unrecognized hypoglycemia as measured by CGMS

In a study of patients with T1D (n=40),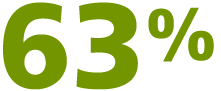 had unrecognized hypoglycemia as measured by CGMS

Talk to your patients about the risk factors for hypoglycemia
Common hypoglycemia risk factorsa
Diabetes treatment (both secretagogues and insulin)3
Older age1
Long duration of diabetes4
Impaired renal function3
Medications for cardiovascular conditions may impact hypoglycemia
May increase the risk of hypoglycemia3
ACE inhibitors
Angiotensin II receptor blocking agents
May mask the signs and symptoms of hypoglycemia3
aDoes not include all factors that may increase hypoglycemia risk for a patient with diabetes.
A patient's A1C may not reflect their episodes of hypoglycemia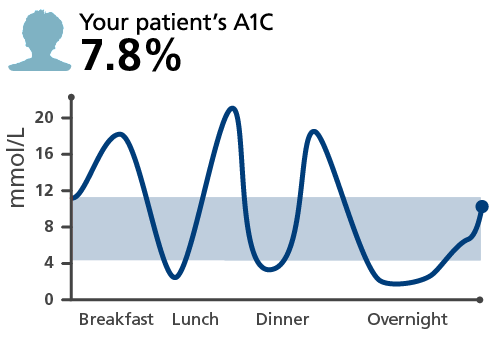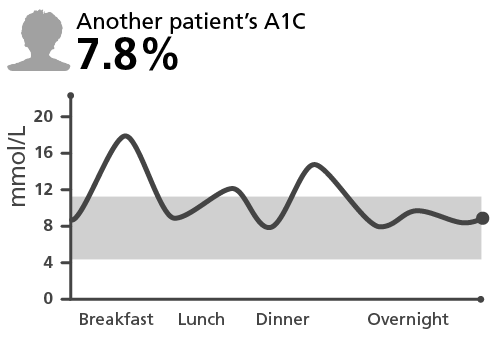 Graphs and patients are for illustrative purposes only
One episode may be all it takes to impact patient behavior
Many patients with type 2 diabetes: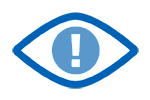 after experiencing hypoglycemia5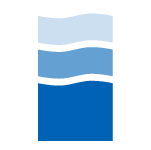 Modify their insulin dose
after experiencing hypoglycemia without the direction of a health care professional5
Patients fear future hypoglycemic events
In a survey-based retrospective Canadian study of 335 patients with type 1 and type 2 diabetes who recorded the frequency of nonsevere hypoglycemia in the previous month and severe hypoglycemia during the preceding 12 months and lifetime, many patients with diabetes fear more episodes after experiencing hypoglycemia.
30% of patients with type 2 diabetes have increased fear after a nonsevere episode5
84% of patients with type 2 diabetes have increased fear after a severe episode5
Population: Adult patients with type 1 and type 2 diabetes.
Study design: 105 patients with diabetes were included: 75 with type 1 diabetes and 30 with type 2 diabetes. Patients with inadequately controlled type 1 diabetes were randomly assigned to 1 of 2 glucose monitoring systems: 1) a group monitored with a CGMS or 2) a group that used frequent capillary glucose measurements (the control group).
Study objective: To evaluate the incidence of unrecognized hypoglycemia (glucose value <60 mg/dL) in patients with type 1 and type 2 diabetes, using CGMS.
Study design: Survey-based, retrospective Canadian study.
Population: A total of 335 patients (type 1 diabetes=202; type 2 diabetes=133) recorded the frequency of nonsevere hypoglycemic episodes experienced during the preceding month, and the frequency of severe hypoglycemia experienced during the preceding 12-month period and lifetime. Mild or moderate hypoglycemia (nonsevere) was defined as a glucose value of ≤72 mg/dL and severe hypoglycemia was defined as requiring external assistance and a glucose value of <50 mg/dL.
Limitations: 1. Inadvertent exclusion of participants who did not speak either English or French, leading to biases in cultural diversity, isolation, age, and inability to access health care; 2. Those who volunteered (majority recruited from diabetes specialist clinics) to participate may have been more involved in their disease vs the general population. 
Safety outcomes trial for adults with T2D and ASCVD 
See how Tresiba® U-100 compares with insulin glargine U-100 in risk of MACEb and rate of severe hypoglycemiac
bMACE=cardiovascular death, nonfatal MI, or nonfatal stroke. 
cSevere hypoglycemia was defined as an episode requiring assistance of another person to actively administer carbohydrate, glucagon, or other resuscitative actions and during which plasma glucose concentration may not have been available, but where neurological recovery following the return of plasma glucose to normal was considered sufficient evidence that the event was induced by a low plasma glucose concentration.
ASCVD=atherosclerotic cardiovascular disease; CGMS=continuous glucose monitoring system.
Indications and Usage for Tresiba® (insulin degludec) injection 100 U/mL, 200 U/mL
Tresiba® (insulin degludec) injection is indicated to improve glycemic control in patients 1 year of age and older with diabetes mellitus.
Limitations of Use
Tresiba® is not recommended for treating diabetic ketoacidosis.
Important Safety Information
Contraindications
Tresiba® is contraindicated during episodes of hypoglycemia and in patients with hypersensitivity to insulin degludec or any of the excipients in Tresiba®

Warnings and Precautions
Never Share a Tresiba® FlexTouch® Pen, Needle, or Syringe Between Patients, even if the needle is changed. Patients using Tresiba® vials should never share needles or syringes with another person. Sharing poses a risk for transmission of blood-borne pathogens.
Hyperglycemia or Hypoglycemia with Changes in Insulin Regimen: Changes in an insulin regimen (e.g., insulin strength, manufacturer, type, or injection site or method of administration) may affect glycemic control and predispose to hypoglycemia or hyperglycemia. Repeated insulin injections into areas of lipodystrophy or localized cutaneous amyloidosis have been reported to result in hyperglycemia; and a sudden change in the injection site (to an unaffected area) has been reported to result in hypoglycemia. Make any changes to a patient's insulin regimen under close medical supervision with increased frequency of blood glucose monitoring. Advise patients who have repeatedly injected into areas of lipodystrophy or localized cutaneous amyloidosis to change the injection site to unaffected areas and closely monitor for hypoglycemia. Adjustments in concomitant anti-diabetic treatment may be needed.
Hypoglycemia: Hypoglycemia is the most common adverse reaction of insulin, including Tresiba®. Severe hypoglycemia can cause seizures, may be life-threatening or cause death. Hypoglycemia can impair concentration ability and reaction time; this may place the patient and others at risk in situations where these abilities are important (e.g., driving or operating other machinery). Hypoglycemia can happen suddenly and symptoms may differ in each patient and change over time in the same patient. Symptomatic awareness of hypoglycemia may be less pronounced in patients with longstanding diabetes, in patients with diabetic neuropathy, using drugs that block the sympathetic nervous system (e.g., beta-blockers) or who experience recurrent hypoglycemia. The long-acting effect of Tresiba® may delay recovery from hypoglycemia compared to shorter-acting insulins.

Risk Factors for Hypoglycemia: The risk of hypoglycemia generally increases with intensity of glycemic control. The risk of hypoglycemia after an injection is related to the duration of action of the insulin and, in general, is highest when the glucose lowering effect of the insulin is maximal. As with all insulins, the glucose lowering effect time course of Tresiba® may vary among different patients or at different times in the same patients and depends on many conditions, including the area of injection as well as the injection site blood supply and temperature. Other factors which may increase the risk of hypoglycemia include changes in meal pattern, changes in level of physical activity, or changes to concomitant drugs. Patients with renal or hepatic impairment may be at higher risk of hypoglycemia. Patients and caregivers must be educated to recognize and manage hypoglycemia. In patients at higher risk for hypoglycemia and patients who have reduced symptomatic awareness of hypoglycemia, increased frequency of blood glucose monitoring is recommended.
Hypoglycemia Due to Medication Errors: Accidental mix-ups between insulin products have been reported. To avoid medication errors between Tresiba® and other insulins, always instruct patients to always check the insulin label before each injection. To avoid dosing errors and potential overdose, never use a syringe to remove Tresiba® from the Tresiba® FlexTouch® disposable insulin prefilled pen.

Hypersensitivity Reactions: Severe, life-threatening, generalized allergy, including anaphylaxis, can occur with insulins, including Tresiba®. If hypersensitivity reactions occur, discontinue Tresiba®; treat per standard of care and monitor until symptoms and signs resolve.

Hypokalemia: All insulins, including Tresiba®, cause a shift in potassium from the extracellular to intracellular space, possibly leading to hypokalemia. Untreated hypokalemia may cause respiratory paralysis, ventricular arrhythmia, and death. Monitor potassium levels in patients at risk for hypokalemia and treat if indicated.
Fluid Retention and Heart Failure with Concomitant Use of PPAR-gamma Agonists: Fluid retention and heart failure can occur with concomitant use of thiazolidinediones (TZDs), which are PPAR-gamma agonists, and insulin, including Tresiba®. Patients should be observed for signs and symptoms of heart failure. If heart failure occurs, dosage reduction or discontinuation of the TZD must be considered.
Adverse Reactions
Adverse reactions commonly associated with Tresiba® are hypoglycemia, allergic reactions, injection site reactions, lipodystrophy, pruritus, rash, edema, and weight gain.

Drug Interactions
There are certain drugs that may cause clinically significant drug interactions with Tresiba®.


Drugs that may increase the risk of hypoglycemia: antidiabetic agents, ACE inhibitors, angiotensin II receptor blocking agents, disopyramide, fibrates, fluoxetine, monoamine oxidase inhibitors, pentoxifylline, pramlintide, salicylates, somatostatin analog (e.g., octreotide), sulfonamide antibiotics, GLP-1 receptor agonists, DPP-4 inhibitors, and SGLT-2 inhibitors
Drugs that may decrease the blood glucose lowering effect: atypical antipsychotics (e.g., olanzapine and clozapine), corticosteroids, danazol, diuretics, estrogens, glucagon, isoniazid, niacin, oral contraceptives, phenothiazines, progestogens (e.g., in oral contraceptives), protease inhibitors, somatropin, sympathomimetic agents (e.g., albuterol, epinephrine, terbutaline), and thyroid hormones
Drugs that may increase or decrease the blood glucose lowering effect: alcohol, beta-blockers, clonidine, lithium salts, and pentamidine
Drugs that may blunt the signs and symptoms of hypoglycemia: beta-blockers, clonidine, guanethidine, and reserpine
Please click here for Tresiba® Prescribing Information.
References:
American Diabetes Association. Standards of medical care in diabetes—2021. Diabetes Care. 2021;44(suppl 1);S1-232.
Chico A, Vidal-Ríos P, Subirà M, Novials A. The continuous glucose monitoring system is useful for detecting unrecognized hypoglycemias in patients with type 1 and type 2 diabetes but is not better than frequent capillary glucose measurements for improving metabolic control. Diabetes Care. 2003;26(4):1153-1157.
Tresiba [package insert]. Plainsboro, NJ: Novo Nordisk Inc; July 2022.
Ahrén B. Avoiding hypoglycemia: a key to success for glucose-lowering therapy in type 2 diabetes. Vasc Health Risk Manag. 2013;9:155-163.
Leiter LA, Yale JF, Chiasson JL, Harris S, Kleinstiver P, Sauriol L. Assessment of the impact of fear of hypoglycemic episodes on glycemic and hypoglycemia management. Can J Diabetes. 2005;29(3):1-7.