Helping you manage patient outcomes with the educational resources, clinical data and product information you need, when you need them
Helping you manage patient outcomes with the educational resources, clinical data and product information you need, when you need them
As remote/telemedicine becomes more important, Dr. John Anderson (former president of Medicine and Science at the ADA) reviews how to best prepare and manage your patients with diabetes while they are at home, in self-isolation or in the hospital.
Diabetes Risk Assessment Tool
Estimate your patient's 5-year and 10-year potential risk of diabetes-related health complications so you can identify factors that may impact their risk and discuss lifestyle changes that may lower their A1C.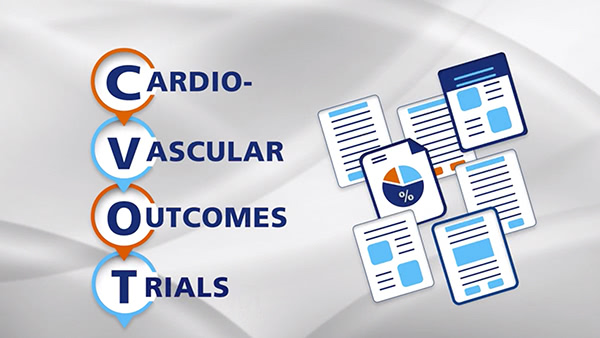 Diabetes Cardiovascular Outcomes Trials (CVOTs): What You Need to Know
Dr. Michael Davidson reviews the history and key design elements of the diabetes CVOT, statistical tools used to interpret CVOT data and guidance on putting the data into context.
A library of patient learning materials
Partner with your patients to help them manage diabetes with lifestyle education, diabetes basics, informational videos and more—all created to empower and support them at every step, with many available in Spanish.
Explore the science behind obesity, why your patients with obesity struggle to lose weight and how you can make a difference.
Upcoming obesity conferences
Connect with organizations that provide in-depth obesity information and educational opportunities.
Obesity education materials for your patients
Share these disease education resources with patients at all stages of their weight-loss journey.
My Weight-Management Plan
A checklist for your patients to use as a guide for discussing their weight-loss goals with you.
Affordability resources for your patients
NovoCare® provides affordability and access support resources to help your eligible patients obtain the medicine that's right for them.