A team-based approach for patients with T2D and CVD
T2D=type 2 diabetes; CVD=cardiovascular disease.
Treatment may involve an array of specialists and other providers
Primary care physicians
Endocrinologists
Cardiologists
Nephrologists
Podiatrists
Ophthalmologists
Nurses
Pharmacists
Dieticians1  
"Ultimately, the main goals of care for these high-risk patients should be improving survival and quality of life. Achieving these important goals requires a team-based approach to achieve optimal outcomes."1  
—  American College of Cardiology

Resources for your practice
Collaborative initiative to reduce risks
The American Diabetes Association and the American Heart Association, along with Novo Nordisk and other industry leaders, have joined forces to create Know Diabetes by Heart™. This groundbreaking initiative provides a variety of resources to help combat the public health impact of T2D and CVD, including the latest cardiovascular and diabetes science, patient educational and clinical care tools, and quality improvement programs.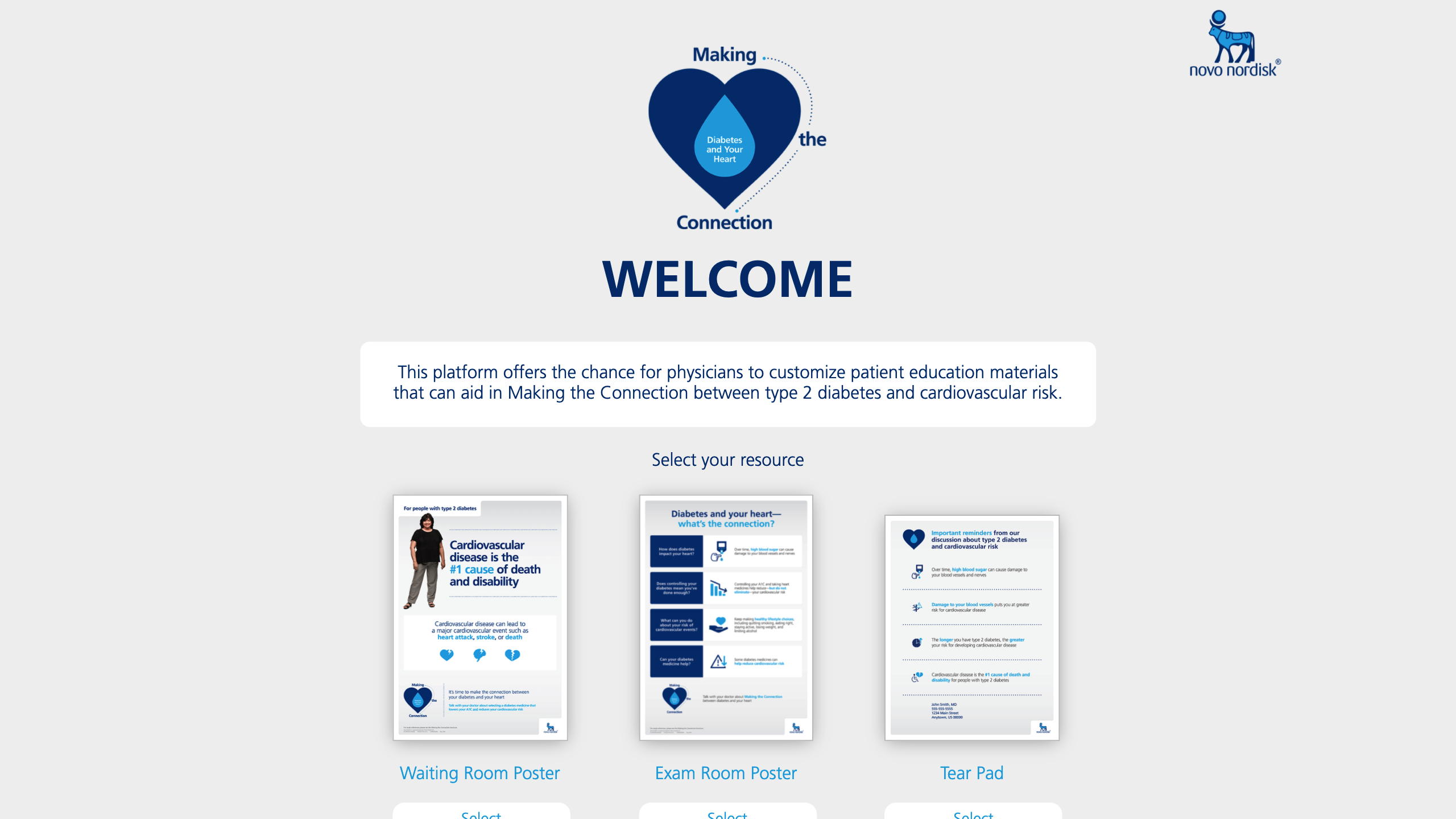 Type 2 Diabetes and Cardiovascular Disease: Custom In-Office Materials
Educational materials you can customize, display and share with patients to help them make the connection between type 2 diabetes and cardiovascular disease.
Materials available in English and Spanish.
Reference:
Das SR, Everett BM, Birtcher KK, et al. 2020 Expert consensus decision pathway on novel therapies for cardiovascular risk reduction in patients with type 2 diabetes: a report of the American College of Cardiology Solution Set Oversight Committee. J Am Coll Cardiol. 2020;76(9):1117-1145.